Skip Navigation
Website Accessibility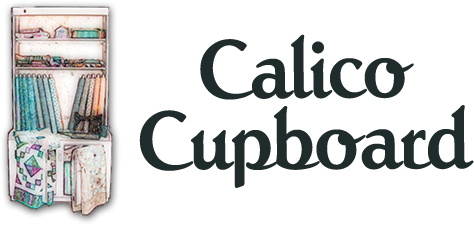 The Wonky Houses - Haunted Halloween
Haunted Halloween – The Wonky Houses
Instructor: Pam Churches
Date: Monday AND Tuesday, September 25th and 26th – you may leave your machine at Calico Cupboard overnight
Create a vertical wall hanging or horizontal table runner for Halloween that is "hauntingly" awesome.
Note: This is a machine embroidery class; you must have a minimum 8" x 12" hoop in order to complete this project. The finished size is approximately 15" x 45". Please note that the quilting files are NOT a part of this embroidery pattern. Therefore, you will complete the top in the two-day class with suggestions for quilting and finishing. This pattern uses SVG files (pre-cutting your applique shapes). I did not make use of the SVG files but rather did traditional machine embroidery. You are welcome to precut your applique; however, you must use a fusible bond such as steam a seam lite so your appliques can be ironed in place. I used the traditional machine embroidery method using a placement stitch, tack-down, and finishing stitch. I will show you in class how you can accomplish this method quite easily. I did not use steam a seam on the appliques as I felt it created build up on my needle which created quite a bit of thread breakage. You may utilize either method.
REQUIRED: "The Wonky Houses – Haunted Halloween" CD by Bruce Allen Designs for Fabric Confetti
Supply list:
2/3 yard background fabric – pattern calls for ½ yard; I cut my fabric large enough to hoop in an 8x12 hoop and felt the extra yardage allowed for better hooping.

1/3 yard contrast fabric for blocks with words

Variety of applique fabrics – a great way to use your scraps and fat quarters

1/3 yard border fabric

1 yard backing fabric

¼ yard binding fabric used for loops if creating a vertical wall hanging)

1/8 yard optional fabric (not on pattern) – I added a narrow border before adding border

Medium weight tear away stabilizer – wide enough to fit your hoop – there are five hoopings (3 houses and two word blocks – you will need two pieces of stabilizer for each hooping – one will be hooped and one will float below the hoop)

2 yards Pellon SF101 – I interfaced border fabric as well as applique block backgrounds

Steam a seam fusible (optional) please see note above – must use if pre-cutting using SVG files

Batting

Embroidery threads to match or contrast with your applique fabrics

Pre-wound bobbins – several light and dark

Sewing thread for completing project

10 ½" square acrylic ruler if you own one – will make squaring blocks a cinch
Other supplies:
Embroidery machine, power cord, embroidery foot, embroidery arm, 8x12 hoop or larger

Sewing components for your machine including foot pedal and ¼" foot for sewing project

Cutting mat, rotary cutter, acrylic ruler

Applique scissors and thread snips

Small ironing station is helpful if you are using pre-cut shapes

Seam ripper and any other supplies you normally utilize while sewing / embroidering
PRIOR TO CLASS:
Download your machine's file format for the pattern to a USB or save to your machine's memory.
Large Halloween Wonky designs – this is where your machine file formats are found
Print off the instructions found on the required Wonky Houses CD
HALLOWEEN WONKY HOUSES SO – optional to print – shows detail applique pieces

Halloween Wonky Houses General Instructions – contains the information you need to complete the project
Prepare your background fabric – starch and press
Cut (3) 12"X12" background squares for the houses from the starched background fabric

Cut (2) 6"x12" rectangles for the word blocks from the starched fabric

Interface all five blocks with Pellon SF 101

Blocks will be cut down when embroidery is complete

You may want to cut the fabric large enough so it can be hooped with the stabilizer to avoid puckering. I allowed for larger cutting in the fabric requirements on the first page. You will have more waste but the extra can be used for stash applique pieces.

I applied SF101 to my border pieces. You will need (3) 3" x width of fabric for the borders.
Looking forward to seeing you in class!
Skill Level:
intermediate
Instructor Name:
Pam Churches
The Wonky Houses - Haunted Halloween